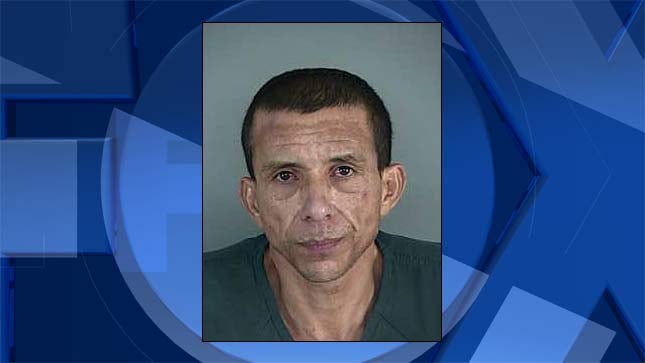 Jose Torres, jail booking photo
Oregon State Police say a California man was arrested following an Interstate 5 carjacking near Eugene.
Sgt. Jeff Proulx says 42-year-old Jose Arnulfo Alvarenga Torres forced a woman off the freeway after colliding with her vehicle. He says the Fresno man removed the woman from the vehicle, but the victim was able to escape while keeping the keys to her car.
Proulx says other motorists stopped to help late Sunday afternoon. He says Torres grabbed one of them by the throat, almost ran over another witness and stole a Toyota Corolla that was soon found by a Lane County deputy.
Proulx says Torres has been charged with robbery, unlawful use of a motor vehicle and attempted unlawful use of a motor vehicle. The victims were treated at the scene for minor injuries.
Copyright 2017 The Associated Press. All rights reserved. This material may not be published, broadcast, rewritten or redistributed.