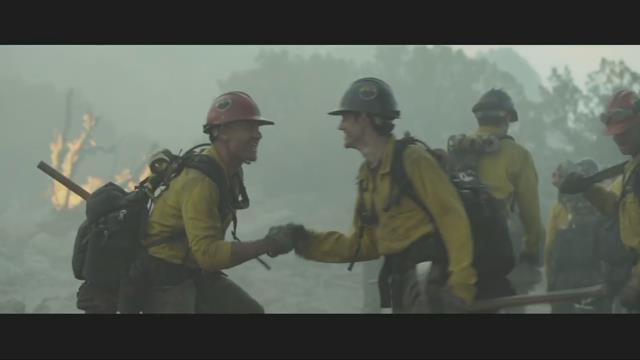 Jeff Bridges, Josh Brolin, Jennifer Connelly and Miles Teller team up to tell a tragic story in the new movie, "Only the Brave," and Oregonians came together for an early screening the film.
The film shares the story of the Granite Mountain Hotshots, an elite wildfire hotshot crew who lost 19 members during the Yarnell Hill Fire in Arizona in 2013.
The special screening, held Monday night at OMSI, was put on by the Oregon Department of Parks and Recreation, the Oregon Department of Forestry and Oregon Senate President Peter Courtney, whose son is a hotshot firefighter who worked with some of the men featured in the movie.
Courtney said this story of one of the deadliest wildfires in U.S. history is important to highlight the bravery of the hotshot crews that fight wildfires around the country, including in the Pacific Northwest.
He also said it was important for the public to see a story like this to keep fire-fighting policies and concerns over forest health top of mind.
"Only the Brave" opens in wide release in Portland and around the country on October 20, 2017. To learn more, go to OnlyTheBrave-Movie.com.
Copyright 2017 KPTV-KPDX Broadcasting Corporation. All rights reserved.