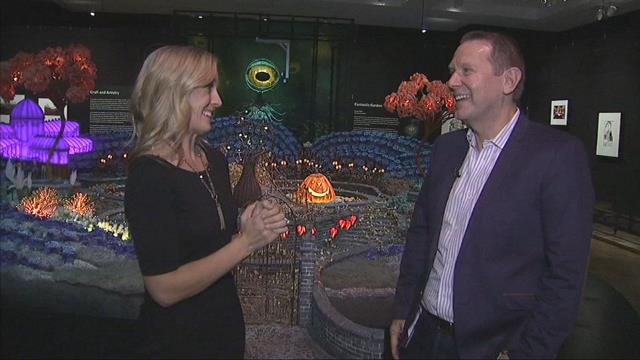 PORTLAND, OR (KPTV) -
The animated magic of an acclaimed local movie production company has come to life at the Portland Art Museum.
MORE's Molly Riehl was the very first member of the media to see "Animating Life: The Art, Science, and Wonder of Laika."
Since it was founded in Oregon in 2005, Laika has produced four Oscar–nominated feature-length films: "Kubo and the Two Strings" (2016), "The Boxtrolls" (2014), "ParaNorman" (2012) and "Coraline" (2009).
Lovers of the animation studio will recognize several set pieces, such as Coraline's playground. The exhibit features so much more as well, including props and puppets
PAM gives Laika high praise, saying their films "are a triumph of imagination, ingenuity and craftsmanship and have redefined the limits of modern animation."
To learn more about the exhibit, which opens to the public Saturday, visit PortlandArtMuseum.org.
Copyright 2017 KPTV-KPDX Broadcasting Corporation. All rights reserved.