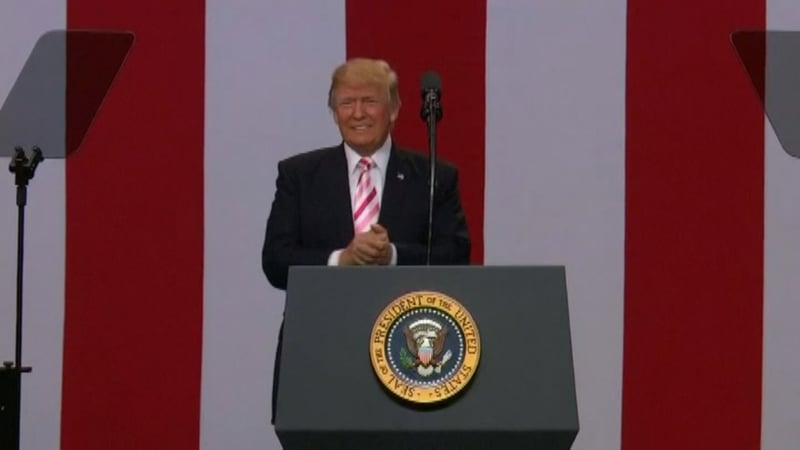 President Donald Trump (file image)
SALEM, OR (AP) -
Oregon's attorney general says Oregon is joining California's lawsuit along with more than a dozen other states against President Donald Trump's halting of payments to insurers under the Obama-era health care law.
The attorney general, Ellen Rosenblum, said Friday the White House has made a rash, ill-conceived decision that will have a devastating impact on many vulnerable Oregonians.
She said in a statement that the subsidies are a vital funding source that keep insurance premiums manageable.
The White House says the government cannot legally continue to pay the so-called cost-sharing subsidies because they lack a formal authorization by Congress
Copyright 2017 The Associated Press. All rights reserved. This material may not be published, broadcast, rewritten or redistributed.