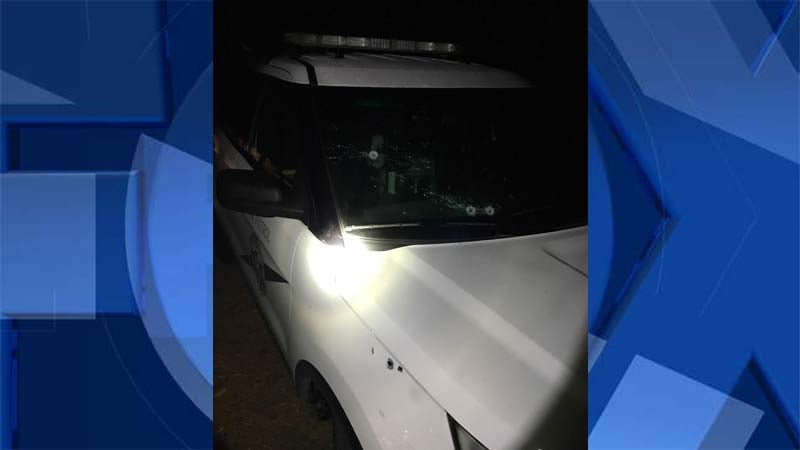 Photo: Washington State Patrol
YAKIMA COUNTY, WASHINGTON (AP) -
The State Patrol says it's looking for two people among the vineyards of south-central Washington after they opened fire on a trooper who tried to pull them over for speeding.
Trooper Chris Thorson, a patrol spokesman, says the trooper pursued the vehicle until it stopped at a home in Grandview, southeast of Yakima, at about 9 p.m. Monday. He says the men got out of the car and started shooting at the trooper, whose cruiser was stopped about 50 feet away.
Thorson released a photo of the cruiser Tuesday showing three bullet holes in the passenger side of the windshield, and two more apparent bullet marks on the body of the police car. He says the trooper got behind his car and returned fire but was not injured.
It's not clear if the suspects were hit, but they ran off. Thorson says a State Patrol plane was searching for them Tuesday, and detectives were awaiting a search warrant for their vehicle.
Copyright 2017 The Associated Press. All rights reserved. This material may not be published, broadcast, rewritten or redistributed.