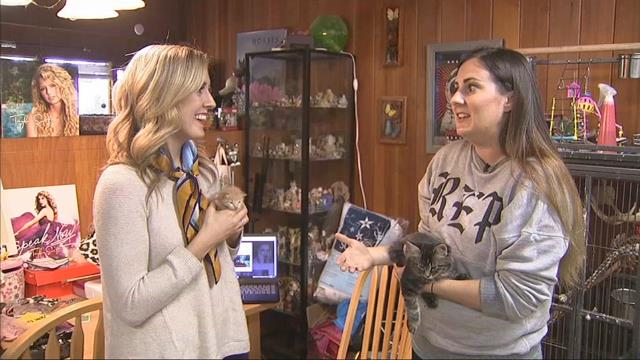 PORTLAND, OR (KPTV) -
How does someone catch the attention of one of the world's most famous pop stars? For a local woman, it was how she dressed up her foster kittens.
Jessica Thompson, a Portland veterinarian, made headlines in September when she posted photos of kittens, who she fosters for Northwest Animal Companions, on Instagram.
Cat photos are typical on the social media platform, but these ones hit a high note: the kittens were dressed as Taylor Swift.
The photos went viral and caught the eye of Taylor herself.
MORE's Molly Riehl talked to Jessica about how the chart topper reacted to seeing the photos: She was invited to meet Taylor recently in Los Angeles.
Jessica told Molly she's been a fan of Taylor since her first album and meeting her was a dream come true.
Copyright 2017 KPTV-KPDX Broadcasting Corporation. All rights reserved.