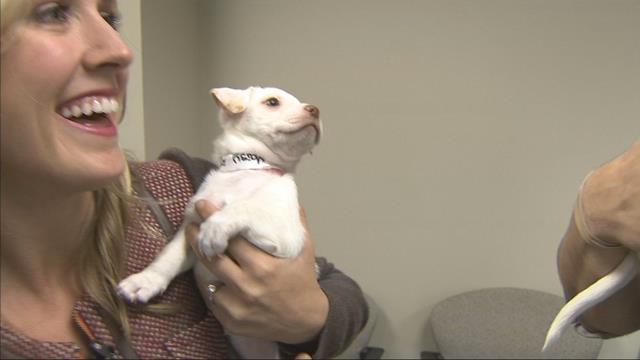 PORTLAND, OR (KPTV) -
It's that time of year again.
With the holidays coming soon, spirits are high but stress levels can be, too.
The Oregon Humane Society has the most adorable way for you to cuddle that stress away.
It's aptly called the Snuggle Express, and it's exactly what it sounds like.
MORE's Molly Riehl arranged an early stop by the cute train, which brought puppies and kittens to the FOX 12 station offices.
OHS is offering visits on Dec. 13 and 14. The Snuggle Express can be guaranteed for a one-hour visit by kittens and puppies if a business donates $1,000. These businesses will also be able to select their preferred date and of they'd like the visit in the morning or afternoon.
OHS will accommodate as many 15-minute and 30-minute visits as possible, which are available for donations of $250 and $500, respectively.
Anyone interested in applying to hop aboard the Snuggle Express, please visit OregonHumane.org.
Copyright 2017 KPTV-KPDX Broadcasting Corporation. All rights reserved.