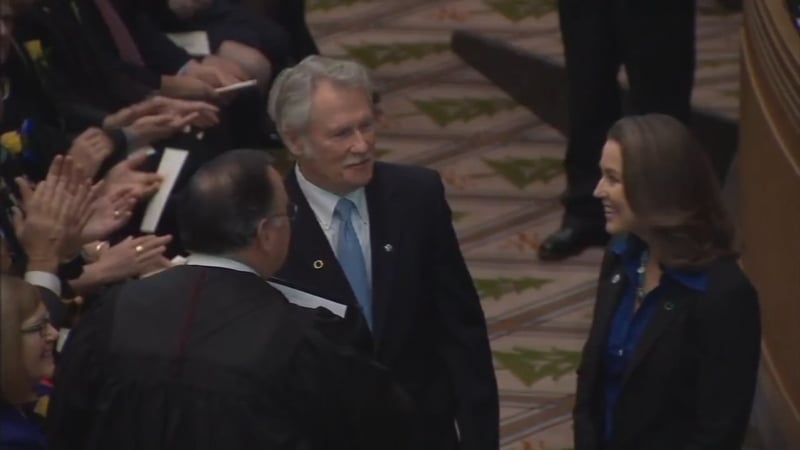 KPTV file image
SALEM, OR (AP) -
Former Oregon Gov. John Kitzhaber has agreed with the state's ethics commission to pay a $1,000 fine for allegedly violating ethics codes by failing to publicly declare a potential conflict of interest and for claiming airline travel miles for personal use that accumulated while on official business during his tenure.
The agreement, made public Wednesday, is subject to final approval by the Oregon Government Ethics Commission, which is meeting Friday in Salem.
As part of the agreement, the commission will drop further investigation into whether Cylvia Hayes used her relationship as Kitzhaber's fiancee to win contracts for her green-energy consulting business.
Kitzhaber, a Democrat, resigned in February 2015 over the allegations.
The U.S. Department of Justice said in June that the couple won't face criminal charges.
Copyright 2017 The Associated Press. All rights reserved. This material may not be published, broadcast, rewritten or redistributed.