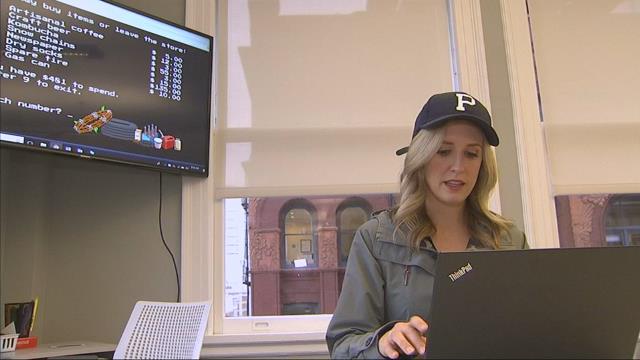 PORTLAND, OR (KPTV) -
Hop in your car as a winemaker and travel to Portland - that's just one scenario that can start a player's journey in Travel Oregon's new interactive initative, inspired by a classic computer game.
"The Oregon Trail" has brought joy to players on desktop computers for decades, with its fun take on the historic trek. The object of the game is simple: try to make it across the country on the Oregon Trail without dying.
Now the game has been localized and modernized by Travel Oregon.
Instead of a wagon, a player and their companions travel by car. The roles and stops have been updated, too.
In the state's tourism commission's version, players can choose 21st century roles like yoga teacher, apple farmer or ski pro and go shopping for items like artisanal coffee, craft beer or snow chains.
While players can try out Travel Oregon's new Oregon Trail game online, MORE's Molly Riehl went on the trail in the real life streets of Portland.
Molly stopped by a brewery and Salt & Straw, both popular city spots.
Copyright 2017 KPTV-KPDX Broadcasting Corporation. All rights reserved.