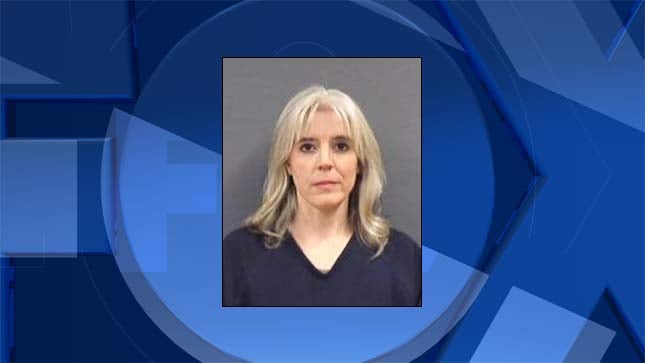 Nicole Wood, jail booking photo
McMINNVILLE, OR (AP) -
A former veterinary technician has been sentenced to 48 hours in jail for fatally shooting two dogs.
Yamhill County Judge Ladd Wiles said it appears the dogs were a nuisance to the neighborhood in McMinnville, and he believes Nicole Wood shot them in retribution for killing one of her cats.
But the judge said the dogs were entitled to due process - and Wood denied them that right.
In addition to jail time, Wood, 44, must forfeit the rifle and handgun she used to commit animal abuse.
The Yamhill Valley News-Register reports that Wood currently works as a registered nurse. Defense Attorney Mark Lawrence said Wood also serves as the caregiver for her mother, who is suffering from cancer, and must be present for a doctor's appointment on Thursday.
The judge said serving 24 hours in jail for each dog is appropriate, and Wood should be out in time for the appointment.
Copyright 2018 The Associated Press. All rights reserved. This material may not be published, broadcast, rewritten or redistributed.