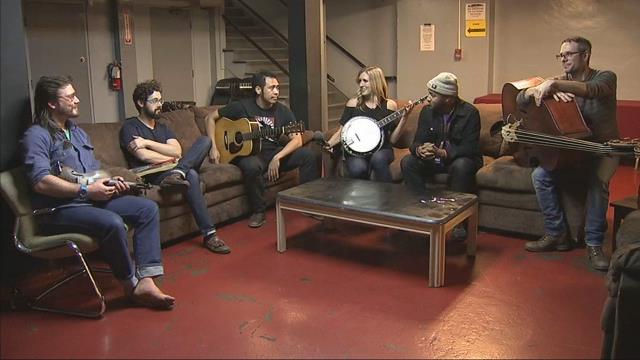 PORTLAND, OR (KPTV) -
Austin-based band Whiskey Shivers has as much talent as it does personality.
So it's not hard to see why the guys were chosen to star in "Pitch Perfect 3" as fictional country band Saddle Up.
Fellow star Ruby Rose had this to say about the real band: ""The boys in Whiskey Shivers are the most talented, sweet, funny guys. I feel very blessed that we get to work with them… It's very collaborative, and it's fun to work with very gifted musicians who also just seem to be able to lend themselves to acting so naturally."
MORE's Molly Riehl caught up with Whiskey Shivers to talk about the band's "trash-grass" sound and its aca-amazing rise to the big screen.
Copyright 2018 KPTV-KPDX Broadcasting Corporation. All rights reserved.