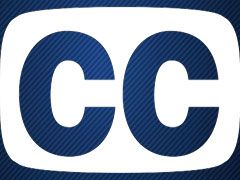 Thank you for watching FOX 12 PLUS.
Do you have a closed captioning complaint?

Use the e-mail form or contact information below. We will make every effort to respond or otherwise resolve your inquiry within 24 hours or 1 business day.
For Closed Captioning Concerns, Contact Us
Phone: 503-548-6890
Fax: 503-548-6915
E-mail: closedcaptioning@kptv.com
In your complaint, please include the program and the time at which you were watching FOX 12 Oregon.Written Closed Captioning Complaints Should Be Directed To:
Adrienne Roark
Vice President / General Manager
KPTV/KPDX
14975 NW Greenbrier Pkwy
Beaverton, OR 97006
Before sending a formal written complaint, we recommend you first contact us via e-mail or via our hotline. We may be able to resolve your problem immediately without the need for a formal complaint. In any event, we will respond to your complaint within 30 days.