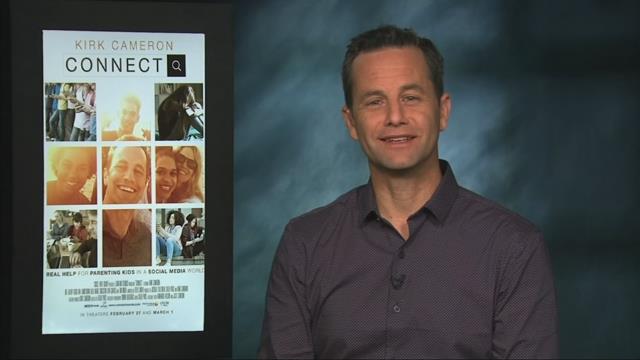 (KPTV) -
Actor Kirk Cameron grew up with an audience as Mike Seaver on the hit series "Growing Pains."
Now Kirk has six kids of his own and he's worried what social media is doing to them, so he made a movie about it.
MORE's Molly Riehl spoke with the star about "Connect."
"My wife Chelsea and I have six kids, five are teenagers right now. And we share the universal concern that every parent has about the effect that that phone, tablet, social media is having on our kids. I wanted to make a movie that would share some of the things we've been learning as parents so that they can raise their kids in a social media world," Kirk told Molly.
And his advice for parents?
"Stay connected to your kids. Have conversations. Don't put your head in the sand and say, well I don't understand social media, so just don't do bad things. That's not gonna work."
Copyright 2018 KPTV-KPDX Broadcasting Corporation. All rights reserved.