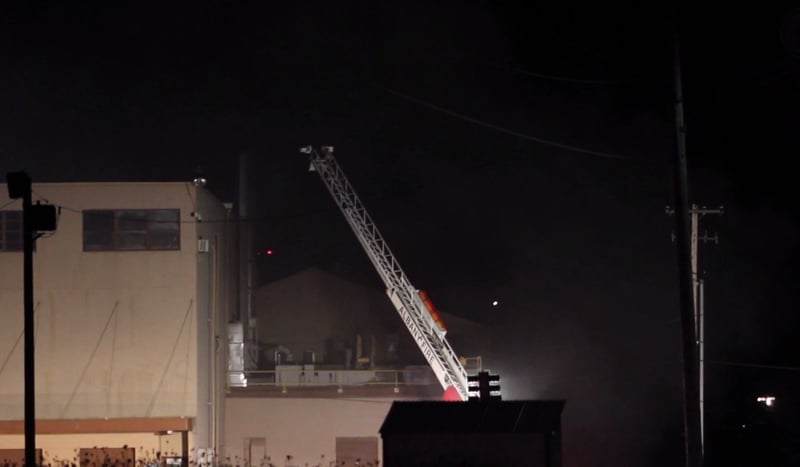 ALBANY, OR (KPTV) -
Firefighters are battling a two-alarm fire in Millersburg at ATI Metals.
According to Albany Fire department, the call originally came in at 6:44 pm.
At this time firefighters are making a defensive attack because of the metals and chemicals in the building.
They are looking at environmental factors right now, testing air and watching smoke before firefighters can go inside
A spokesperson for the Albany Fire Department says there is not threat to the community.
The cause is not known at this time and Front Ave NE is closed until further notice.
According to the Oregon Health Authority, ATI Metals (formally Wah Chang) was listed as a Superfund site in 1983. Between 1983 and 2002, the company has completed many clean-up actions and conducted extensive environmental sampling as part of the Superfund process.