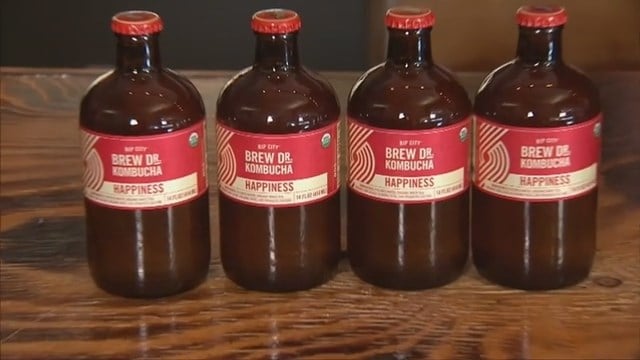 PORTLAND, OR (KPTV) -
You can now say "cheers" to the Portland Trail Blazers with more than just a beer, soda or bottled water: the team has partnered with a local kombucha producer.
Brew Dr. Kombucha recently introduced a special Rip City flavor: Happiness.
Matt Thomas, the founder of Brew Dr., said the Blazers, calling the team great at having relationships with local food and beverage vendors, approached them about a partnership.
The Happiness flavor a simple kombucha – just white tea and roses.
For those unfamiliar with kombucha, it's a lightly fermented artisan iced tea.
Additionally, for the first time in the history of professional basketball, Brew. Dr. is the first company to serve kombucha inside an NBA stadium.
Aside from the Moda Center, bottles of Brew Dr. are sold in all 50 U.S. states and Canada.
Copyright 2018 KPTV-KPDX Broadcasting Corporation. All rights reserved.