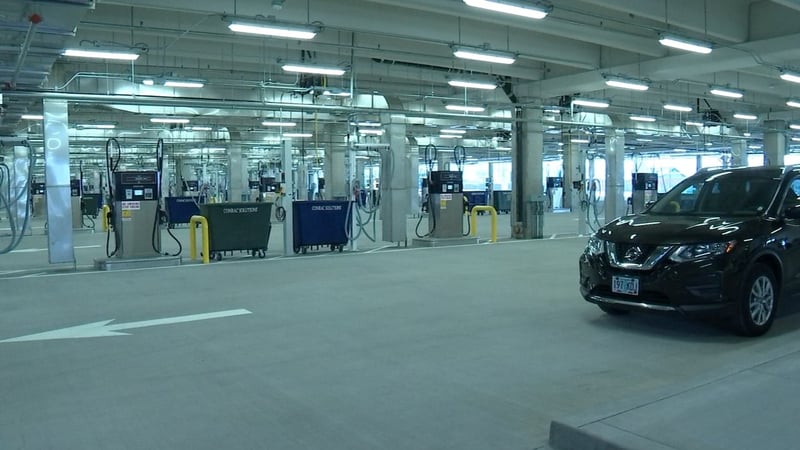 Image: KPTV
PORTLAND, OR (KPTV) -
The process of renting out and exchanging cars is becoming easier for companies at Portland International Airport.
A $67 million quick turnaround facility just opened at PDX. It allows for rental cars to be cleaned out and gassed up efficiently onsite before being passed on to the next customer.
While the facility isn't open to the public, airport workers say people renting cars will notice a more streamlined process with the rental companies.
"With over 17 car washes and 70-plus cleaning stations, we can meet the day-to-day demands of our customers without moving cars offsite each day," said Brandon Williams, Enterprise Holdings group rental manager, airport operations.
At peak shifts, 220 rental car employees can work to clean and fuel 430 cars per hour.
The quick turnaround facility is the first big project completed by the PDX Next Program, a series of large construction projects designed to improve the airport for travelers.
Copyright 2018 KPTV-KPDX Broadcasting Corporation. All rights reserved.