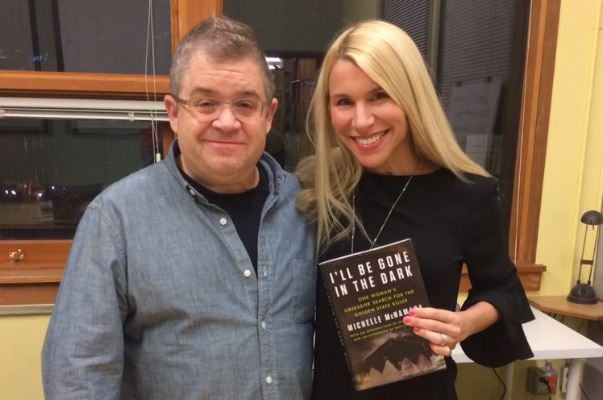 PORTLAND, OR (KPTV) -
Grammy and Emmy-winning actor-comedian Patton Oswalt stopped at Powell's City of Books Tuesday night to promote his late wife's non-fiction book about the hunt for a California serial killer.
"I'll Be Gone In The Dark" was released last month and has received rave reviews.
Michelle McNamara died tragically in 2016, when she was two thirds finished with the manuscript.
Patton saw to it the book got finished with Michelle's research team and now it is available wherever books are sold.
"I'll Be Gone In The Dark" is part true crime thriller and part memoir, and details Michelle's research into the Golden State Killer case, which involves a man who raped 49 people and killed 10 during the 70s and 80s in California and still has not been caught.
Now, Patton is touring the country to promote the book.
During his interview with MORE, Patton shared some of his favorite spots in Portland, including Powell's (naturally) and Ground Kontrol.
Copyright 2018 KPTV-KPDX Broadcasting Corporation. All rights reserved.