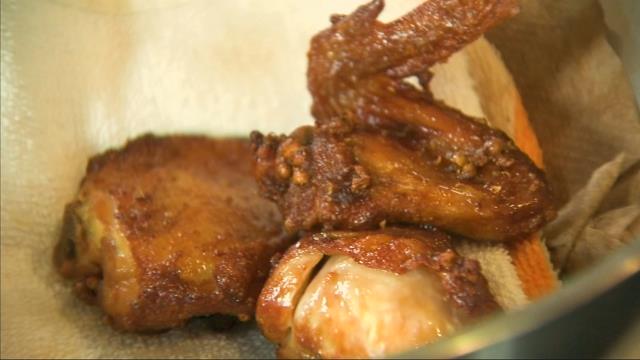 PORTLAND, OR (KPTV) -
For foodies in Portland, it should come as no surprise that Hat Yai's fried chicken is receiving national recognition.
The online publication Thrillist just named it one of the best 31 fried chicken restaurants in the country.
Thrillist sung this praise of Hat Yai's fried chicken:
Hat Yai is a bare-bones, counter-service affair tucked in a still-developing neighborhood under some apartments. But the chicken -- ye gods, this chicken. Fried just short of burning to achieve a tremendous crunch, it's plump and exploding with fresh-ground pepper spice.
MORE couldn't resist sending Molly Riehl to the Thai food hot spot to find out what makes Chef Earl Ninsom's fried chicken so special.
Chef Earl said it's not just the spices and the double-deep frying that put this chicken on another level. He told Molly it tastes like home.
Hat Yai wasn't the only Rose City restaurant to make the Thrillist list: Woodsman Tavern in southeast Portland also claimed a spot.
Copyright 2018 KPTV-KPDX Broadcasting Corporation. All rights reserved.