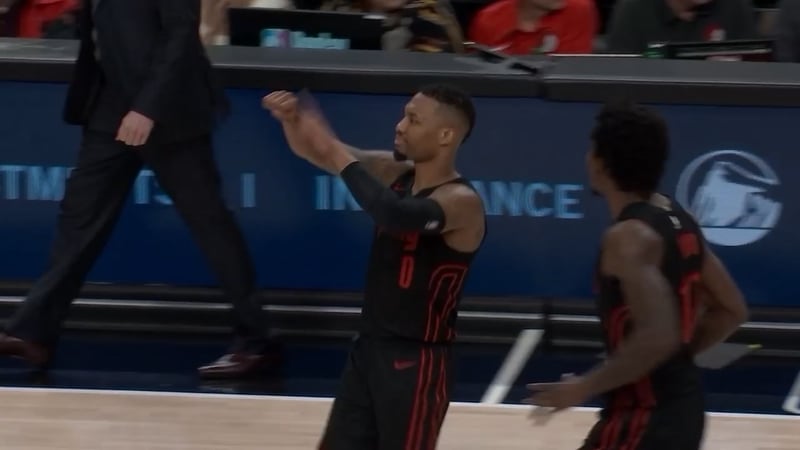 Damian Lillard (KPTV)
PORTLAND, OR (KPTV) -
For the second time this season, Blazers guard Damian Lillard has been named NBA Western Conference Player of the Week.
Lillard was the leading scorer in the NBA for the week of March 5 to March 11 with an average of 34.7 points per game. He also averaged 5 assists and 3.7 rebounds, while leading the league in three-pointers made at 18 and second in free throws made with 26.
The Blazers went 3-0 for the week and extended their winning streak to nine games overall.
Lillard earned the Player of the Week honors in January and has received the award five times in his career.
The Blazers face the Heat on Monday.
Copyright 2018 KPTV-KPDX Broadcasting Corporation. All rights reserved.