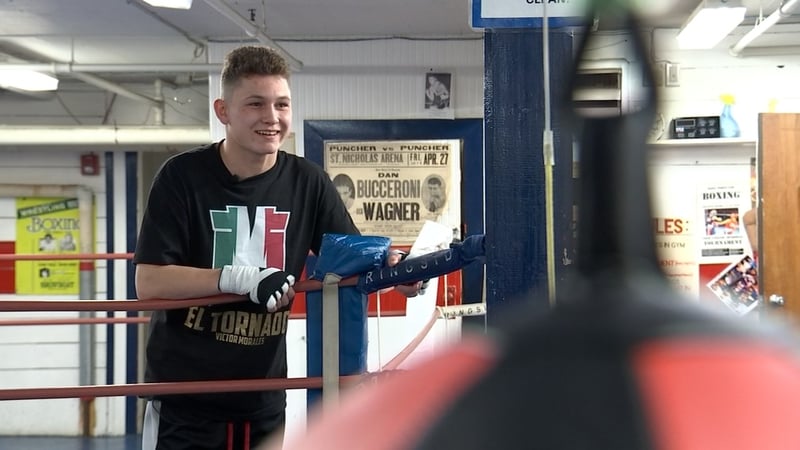 Victor Morales Jr. (KPTV)
VANCOUVER, WA (KPTV) -
Walking the walk and talking the talk, Victor Morales Jr. is strutting his way to an unbeaten early pro career.
The 20-year-old Union High School grad is off to a heavyweight start as a professional boxer at 8-0 with four TKOs.
His boxing dream began at the age of 7 years old, but the road hasn't always been easy for the boxer known as El Tornado.
Morales was partially paralyzed from his waist down after a spinal tap gone awry during a meningitis scare when he was 4 years old.
"That's probably the only thing I remember that I couldn't run, I couldn't walk," he said. "That has carried all the way into now because my feet have been my number one key attribute."
After 130 bouts as an amateur, Morales is now fighting between 126 and 135 pounds.
Morales said he's always been viewed as the underdog, because this area isn't nationally known for producing boxers. He takes pride in winning over crowds and representing the Pacific Northwest.
And his nickname?
"I was known as a tornado because anytime I would show up, I would just destroy the place," Morales said.
Copyright 2018 KPTV-KPDX Broadcasting Corporation. All rights reserved.