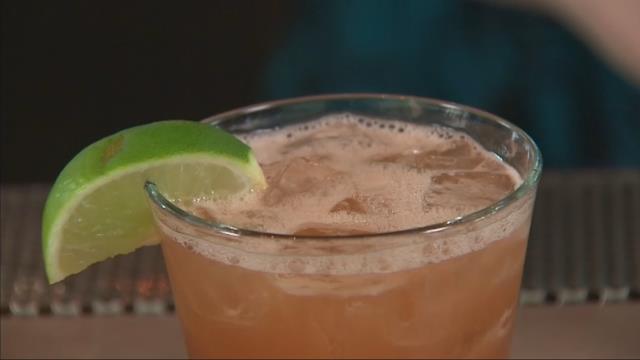 Image KPTV
PORTLAND, OR (KPTV) -
It's the day Broadway fans in Portland have been waiting for. The Tony-winning musical, "Hamilton," opens tonight at the Keller Auditorium.
Nearby restaurant, Nel Centro, concocted a clever way to celebrate: with a "Hamilton"-inspired cocktail called, "The Rum Where It Happens."
Since Alexander Hamilton was born on a small island in the Caribbean but spent most of his life in Manhattan, Nel Centro decided to make a Caribbean-meets-Manhattan drink.
"The Rum Where It Happens," which is a riff on the "Hamilton" song, "The Room Where It Happens," has rum, lime juice, brown sugar, simple syrup and angostura bitters in it.
Still don't have a ticket to see the hit show? "Hamilton" is offering a lottery to win tickets. You can now enter to win up to two tickets for $10 each.
Visit hamiltonmusical.com/lottery for more details on how it works.
Copyright 2018 KPTV-KPDX Broadcasting Corporation. All rights reserved.