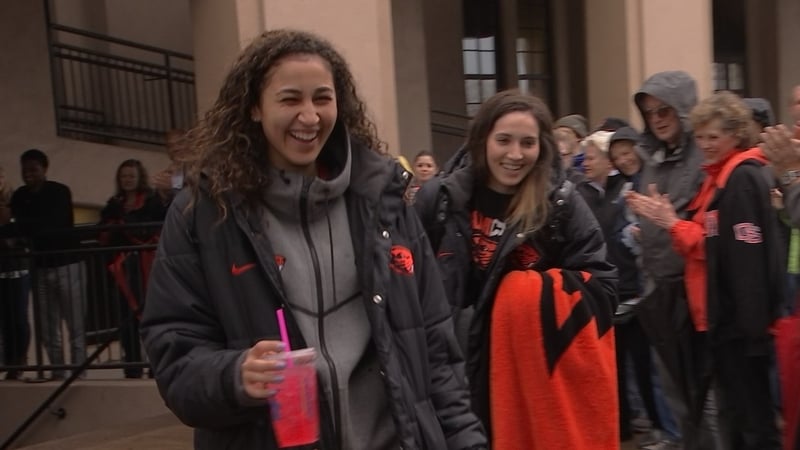 Image: KPTV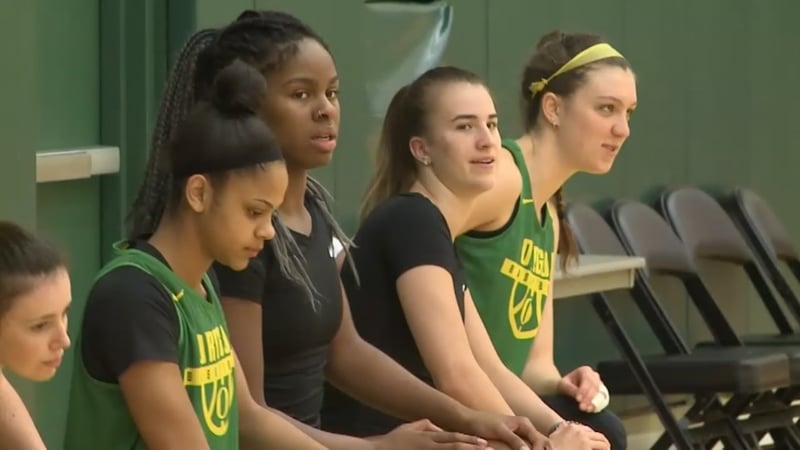 Image: KPTV
CORVALLIS, OR (KPTV) -
Both the University of Oregon and Oregon State University are sending their women's basketball teams to the Sweet 16 of the NCAA Tournament.
The Beavers got a big sendoff at Gill Coliseum in Corvallis on Wednesday.
Fans lined up to cheer for the players as they departed for Lexington, Kentucky.
The sixth-seeded Beavers will take on Baylor, a number-two seed, on Friday night. The Beavers pulled off the upset of Tennessee on Sunday.
The University of Oregon women are heading to Spokane to take on number-11 Central Michigan.
The second-seeded Ducks practiced in Eugene on Wednesday afternoon and will head north Thursday in preparation for Saturday's game.
Copyright 2018 KPTV-KPDX Broadcasting Corporation. All rights reserved.