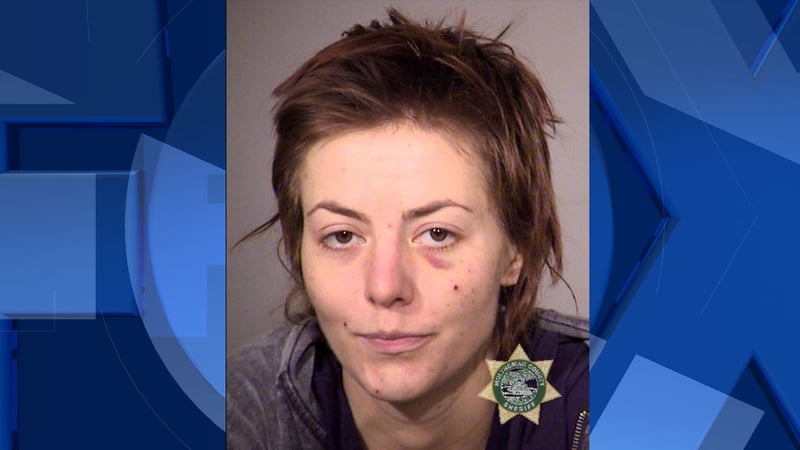 Sarah M. Brown, jail booking photo
PORTLAND, OR (KPTV) -
A grand jury ruled that two Portland Police Bureau officers were justified in the use of deadly force against a woman in southwest Portland who is facing charges including attempted aggravated murder.
The Multnomah County grand jury ruled officers Joseph Webber and Darrell Shaw were justified for their actions during the officer-involved shooting March 8 under criminal law.
Police responded to a report of a burglary in progress on the 800 block of Southwest King Avenue early the morning of March 8. A suspect, 26-year-old Sarah M. Brown, was located at the scene and investigators said there was an "exchange of gunfire."
Brown was hospitalized before being booked into the Multnomah County Jail.
A grand jury indicted Brown on charges of attempted aggravated murder with a firearm, unlawful use of a weapon, menacing, recklessly endangering another person, first-degree burglary, first-degree theft and unlawful entry into a motor vehicle.
Police said the charges are connected to incidents on March 7 and March 8.
Copyright 2018 KPTV-KPDX Broadcasting Corporation. All rights reserved.