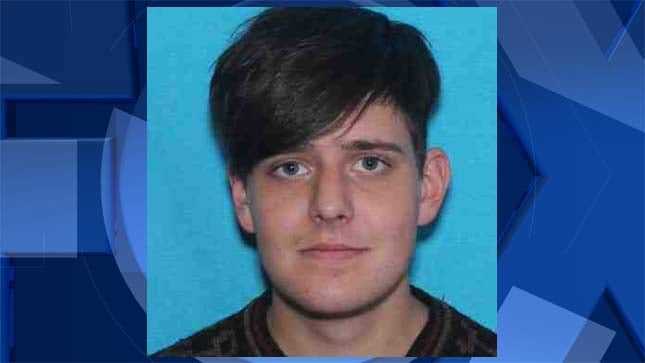 Max Greenfield, photo released by Curry County Sheriff's Office
CURRY COUNTY, OR (AP) -
Authorities in southwestern Oregon are looking for a 25-year-old man last seen meeting up with another man outside a casino.
Sheriff John Ward of Curry County says a woman reported her son Max Greenfield missing on Tuesday - three days after he left their home in the coastal community of Harbor.
Ward says investigators learned that Greenfield had gone to a casino just across the California state line.
They obtained surveillance footage showing him entering the Lucky 7 Casino & Hotel on Sunday at 1 a.m. He then went outside and waited near the back door of the casino.
Shortly before 2 a.m., he went around to the front of the casino, where he met a man. The two spoke for several minutes before walking south across the parking lot, parallel to Highway 101.
That is the last location and time that Greenfield was known to have been seen.
Greenfield is a white man, 6 feet tall and 150-160 pounds with brown hair, green eyes and a skeleton key tattoo on his left forearm. He was wearing black jeans, a dark-colored T-shirt and a black jacket. He was also wearing a dark-colored knit stocking cap and carrying a black duffel bag.
Anyone information are asked to call the Curry County Sheriff's Office at 541-247-3242.
Copyright 2018 The Associated Press. All rights reserved. KPTV-KPDX Broadcasting Corporation contributed to this report.