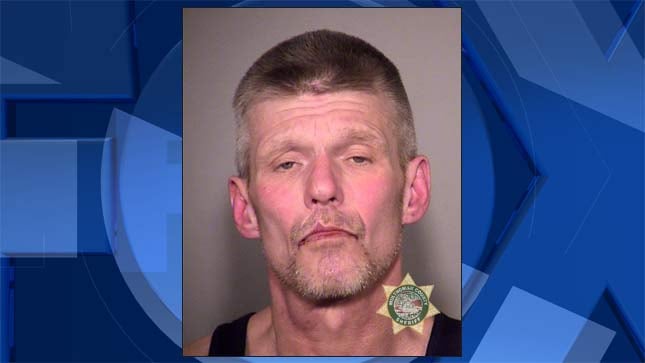 Darren Michael Brodine, jail booking photo
PORTLAND, OR (KPTV) -
Officers patrolling the Peal District due to increased car prowls caught a suspect in the act as he broke into a parked car and stole a purse, according to police.
Officers spotted the suspect Sunday near Northwest 14th Avenue and Everett Street. They said he rode away on a bicycle after breaking into a car.
Officers caught 51-year-old Darren Michael Brodine about a block away and arrested him on charges of second-degree criminal mischief, second-degree theft and unlawful entry into a motor vehicle. He was also being held in jail on a parole violation.
Officers returned the stolen property to the owner, who was very grateful as she is flying out of town early Tuesday morning.
The Portland Police Bureau would like to remind community members to keep the interior of their vehicles "showroom" clean. Community members are advised never to leave valuables, including bags, purses, wallets, briefcases, laptops, tablets, cell phones, loose change or anything that may appear valuable to a thief in plain view.
Copyright 2018 KPTV-KPDX Broadcasting Corporation. All rights reserved.