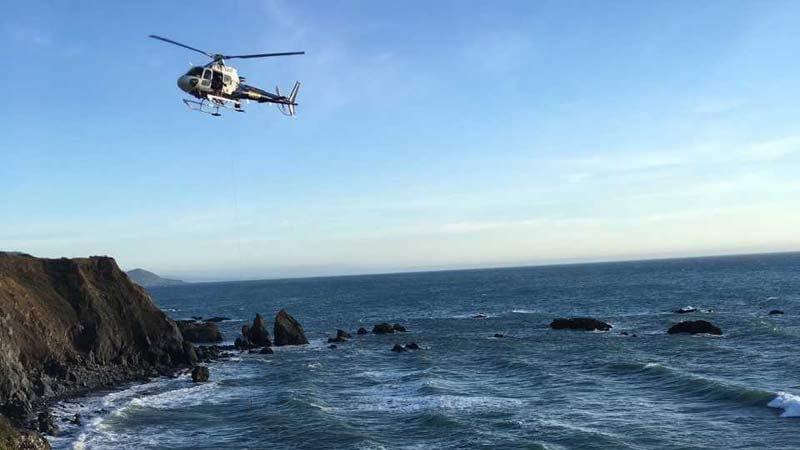 Photo: California Highway Patrol
MENDOCINO, CA (KPTV) -
A family of five from West Linn died in a crash off a cliff in California on Monday.
California High Patrol reported two adults and three children were in the car.
Investigators said the driver drove a 2003 GMC into a large dirt turnout on the west side of SR-1 near Mendocino and then, for unknown reasons, drove directly off a large cliff.
The car overturned onto its roof and landed on a boulder on the beach.
Everyone in the car was killed as a result of the crash. The three children were thrown from the vehicle, according to police.
The names and ages of the family members were not included in a California High Patrol report.
Investigators said drugs and alcohol are not considered factors in this crash, but no other details were immediately released.
Copyright 2018 KPTV-KPDX Broadcasting Corporation. All rights reserved.