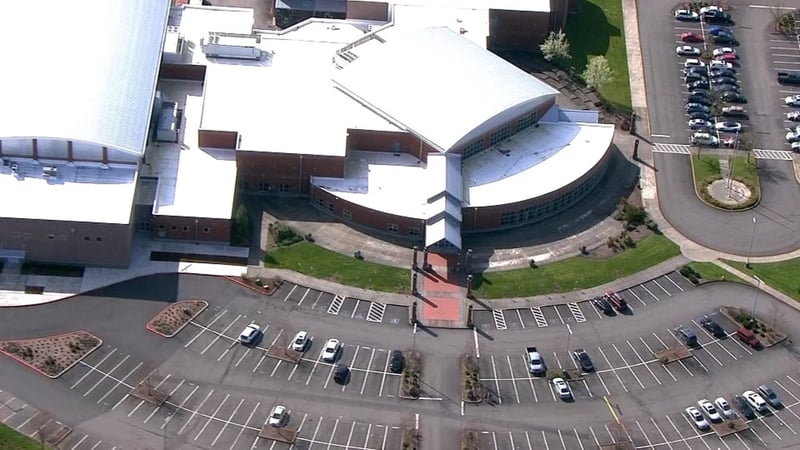 Hockinson High School (KPTV/Air 12)
BRUSH PRAIRIE, WA (KPTV) -
A sports trainer contracted to work at Hockinson High School is facing the charge of first-degree sexual misconduct of a minor, according to deputies.
The Clark County Sheriff's Office arrested 26-year-old Jason Meharry and booked him into the Clark County Jail on Thursday.
Investigators said Meharry is an employee of Proactive Physical Therapy and is contracted as a sports trainer at Hockinson High School in Brush Prairie.
The high school released a statement to parents stating, "administrators at HHS received information about the possibility of inappropriate conduct between a contract staff member at Hockinson High School and a student last Friday afternoon and immediately placed the staff member on administrative leave and notified their employer."
The school also wrote that they notified deputies Friday afternoon and have been fully cooperating with investigators.
Deputies said the victim in this case is a student at the school.
No further information was released by investigators Thursday.
Copyright 2018 KPTV-KPDX Broadcasting Corporation. All rights reserved.