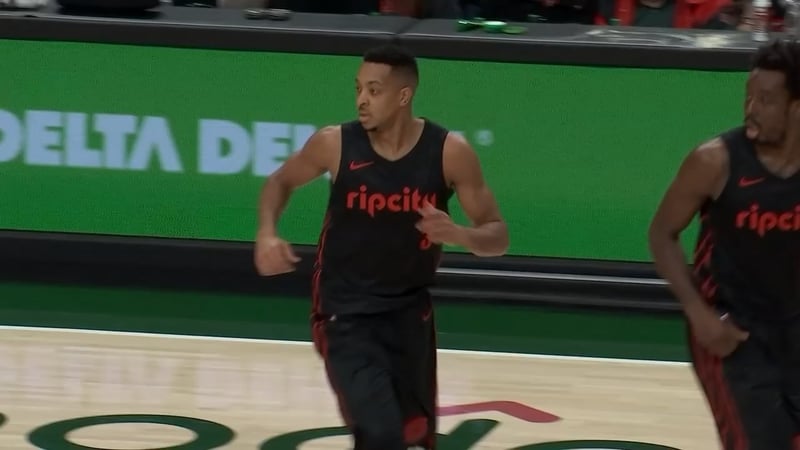 CJ McCollum (KPTV file image)
PORTLAND, OR (KPTV) -
Trail Blazers guard CJ McCollum has earned the February NBA Cares Community Award for his work with youth in Portland.
The award is being presented by Kaiser Permanente in recognition of McCollum's continued efforts to mentor and provide education resources in the community.
"The award recognizes an NBA player each month who best reflects the passion that the league and its players share for giving back to their communities," according to an NBA statement.
In February, McCollum continued his annual tradition of mentoring high school students through his journalism-based program called CJ's Press Pass.
McCollum also created the CJ McCollum Dream Center that he designed and funded for the Boys & Girls Clubs of Portland Metro, which provides innovative spaces to help students learn and think creatively.
"Over the course of my life, there have been so many people who have invested in me and provided me with opportunities to grow," said McCollum. "It is an awesome responsibility for me to be able to provide young people with the resources they need to succeed, and I look forward to continuing to make an impact in the Portland community for years to come."
Before the Blazers face the Clippers Friday at the Moda Center, the NBA will present the award to McCollum during an on-court ceremony. In addition, Kaiser Permanente and the NBA will donate $10,000 to Boys & Girls Clubs of Portland Metro.
Copyright 2018 KPTV-KPDX Broadcasting Corporation. All rights reserved.