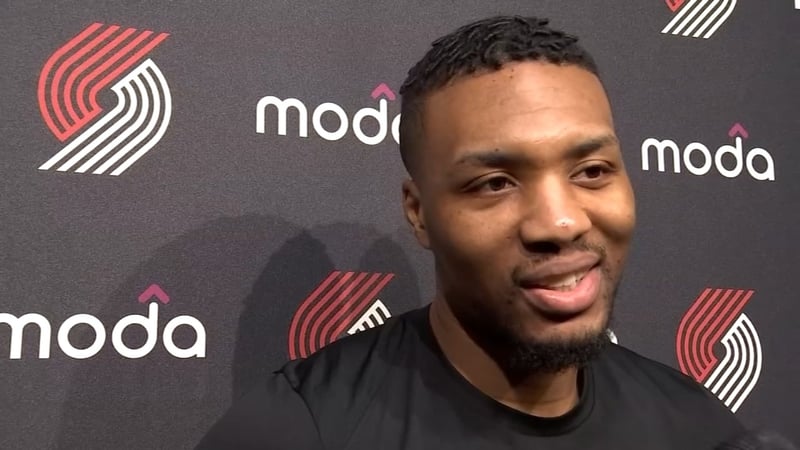 Damian Lillard (KPTV)
PORTLAND, OR (KPTV) -
For the second time in a month, Damian Lillard is the Western Conference Player of the Week.
The NBA announced Monday that Lillard earned the award again for the week of March 26 through April 1.
Lillard was also named Player of the Week for March 5 to March 11, as well as Jan. 15 to Jan. 21. Lillard has earned the honor six times in his career.
Last week, Lillard had the highest scoring average in the league at 28.3 points per game, to go along with 6.3 rebounds and 8.7 assists.
The Blazers were 3-1 for the week, including 3-0 in games that Lillard played, and the team clinched its fifth consecutive playoff appearance with a win over Memphis on Sunday.
Lillard also became a father for the first time last week. His son, Damian Jr., was born Thursday morning.
Lillard addressed his excitement about fatherhood, as well as the shooting that injured his half-brother in the Clackamas Town Center parking lot, before Friday's game against the Clippers.
Copyright 2018 KPTV-KPDX Broadcasting Corporation. All rights reserved.