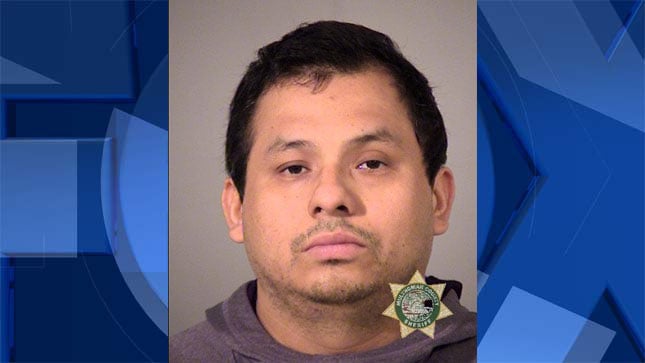 Photo provided by Multnomah County Sheriff's Office
MULTNOMAH COUNTY, OR (KPTV) -
A 44-year-old man has been sentenced to more than 10 years in prison after admitting to sexually abusing a child.
Ricardo Bolanos pleaded no contest Tuesday to one count of attempted first-degree sodomy, according to the Multnomah County District Attorney's Office. He also pleaded guilty to two counts of first-degree sexual assault.
The child was eight years old when the abuse started in 2013, the district attorney's office said.
The abuse continued for two years until the child reported the abuse to her parents and then law enforcement.
Bolanos fled the area after detectives learned of the abuse.
He and was found in Yakima County, Washington, where he was arrested and brought back to Oregon.
The case was investigated by the Multnomah County Child Abuse Team, which includes detectives from the Portland Police Bureau and Gresham Police Department.