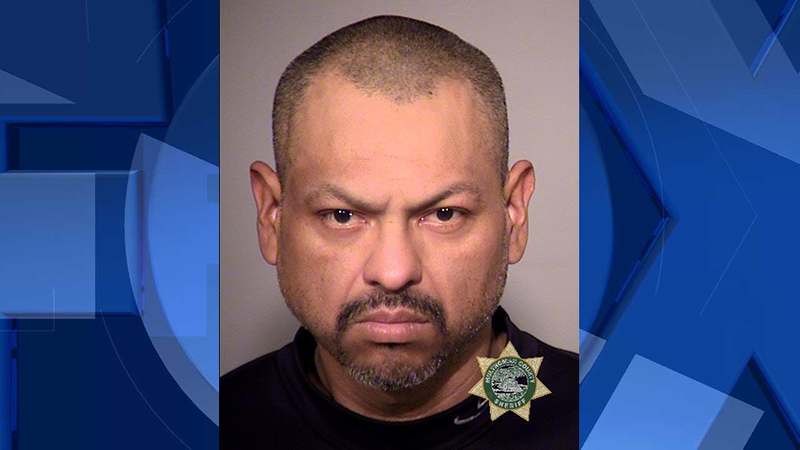 Carlos Nampula-Cruz. (Photo provided by Portland Police Bureau).
Photo provided by Multnomah Co. District Attorney's Office
PORTLAND, OR (KPTV) -
A 38-year-old man has been sentenced to nearly six years in prison for randomly stabbing a 17-year-old student and attempting to attack two others in northeast Portland earlier this year.
Carlos Nampula-Cruz stabbed the teen while he was walking with a friend to get an after-school snack, the Multnomah County District Attorney's Office said.
The stabbing occurred less than a block away from the teen's high school, "a place where everyone should feel safe," the attorney's office said in its ruling Friday.
The teen suffered a non-life-threatening injury to his shoulder when Nampula-Cruz allegedly stabbed him near Northeast 9th and Northeast Flanders Street.
His friend was not hurt.
When Portland police arrested Nampula-Cruz near the intersection of Northeast 13th Avenue and Northeast Lloyd Boulevard in February, they said he had multiple knives on his person, had attempted to stab two other people, had thrown a brick through a car window and had kicked a second vehicle's door.
Nampula-Cruz has been ordered to pay restitution, which will be determined at a later date and will be on three years of post-prison supervision, the attorney's office said.
He has been charged with one count of attempted second-degree assault, one count of unlawful use of a weapon, one count of second-degree assault and one count of first-degree mischief.
Copyright 2018 KPTV-KPDX Broadcasting Corporation. All rights reserved.