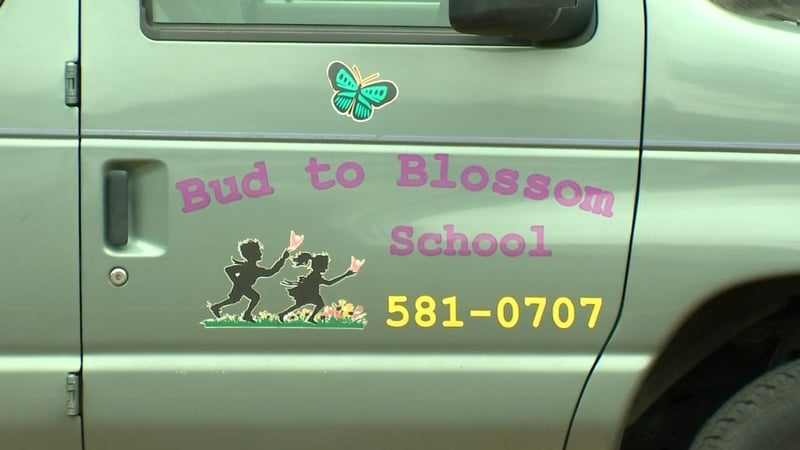 A second van (pictured above) was broken into but not stolen, the school says. (KPTV image)
SALEM, OR (KPTV) -
A van swiped from a Salem preschool has been found, police say.
Workers at Bud Blossom Children's School of Discovery told FOX 12 the van was stolen from school property early in the morning April 2.
The white Ford E-350 was found in south Salem Monday about half a mile from Bud Blossom, largely unharmed, Melissa Pierce, the school's director, said.
The van was found in an unmarked apartment complex behind South Liberty Bar and Grill and was undamaged except for a broken ignition and a stolen antenna. Booster seats and other important items in the van were not taken, the school said.
Residents from the complex told Pierce they saw the van April 2 but didn't know it was stolen and didn't think to call the school's phone number, which is etched on the van's exterior.
Officers said the van was unoccupied when they found it. No one has been arrested and no suspect has been identified yet.
Pierce says the school's insurance will help cover the cost of repairs that the van now needs.
Officers continue to investigate. Anyone with additional information should call Salem police.
Copyright 2018 KPTV-KPDX Broadcasting Corporation. All rights reserved.