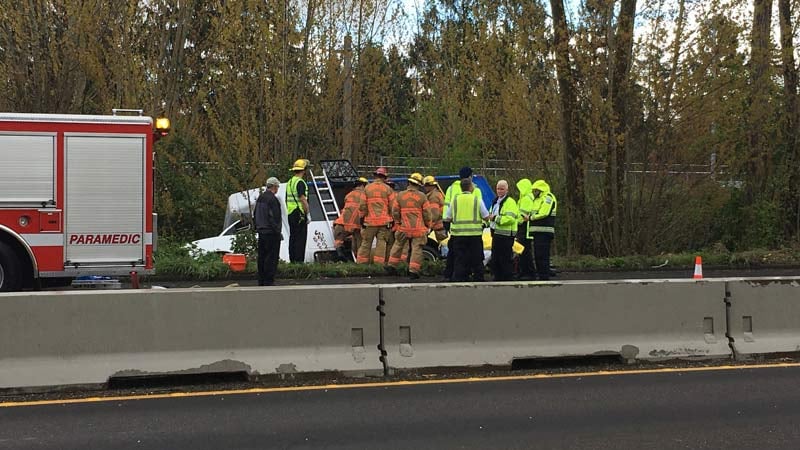 Image: KPTV
PORTLAND, OR (KPTV) -
Two people were taken to the hospital after a crash involving a TriMet LIFT bus in southeast Portland.
Emergency crews responded to Southeast McLoughlin Boulevard near Harold Street at 12:22 p.m. Tuesday.
Investigators said the driver of a Honda Element experienced mechanical problems with the car's steering system. The car collided with a road barrier and caused a northbound TriMet LIFT bus to leave the roadway and roll onto its side.
Two passengers were on the bus, along with the driver. The two passengers were taken to area hospitals for treatment of injuries not believed to be traumatic.
The driver of the car was not injured and has cooperated with the investigation, according to police.
One northbound lane of McLoughlin Boulevard was expected to remain closed for hours as crews worked to remove the bus.
Anyone with additional information about this crash is asked to contact the Portland Police Bureau non-emergency line at 503-823-3333.
TriMet's LIFT paratransit service is for people who are unable to use regular buses or trains due to a disability or disabling health condition, according to the agency.
Copyright 2018 KPTV-KPDX Broadcasting Corporation. All rights reserved.