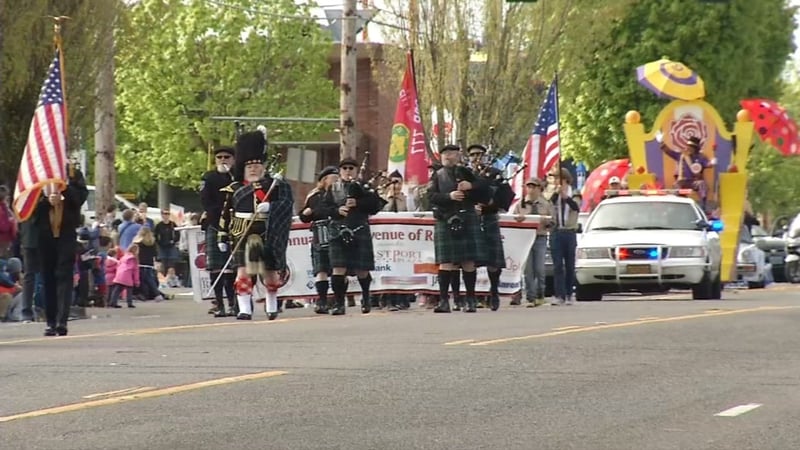 Annual 82nd Avenue of Roses Parade (KPTV file image)
PORTLAND, OR (KPTV) -
One year after threats of violence canceled the 82nd Avenue of Roses Parade, the event will return to Portland's eastside this month.
The 82nd Avenue of Roses Parade and Carnival is set to begin at 9:30 a.m. April 28 at Eastport Plaza. The carnival will continue at Eastport Plaza until 3 p.m. with entertainment, music, vendors and a cruise-in.
Organizers released a statement just prior to the 2017 event announcing it was canceled due to "threats of violence" by "multiple groups planning to demonstrate at the event."
This year's event will resume the tradition of the event, with a parade route on 82nd Avenue from Holgate to Yamhill, before turning and finishing in the Montavilla business district, on Yamhill Street and 78th Avenue.
"Currently the largest eastside parade, it has been instrumental in the renaissance of 82nd Avenue by embracing the shopping and service area for eastside neighbors and businesses," according to organizers.
Volunteers are needed and parade participation is still open.
Copyright 2018 KPTV-KPDX Broadcasting Corporation. All rights reserved.