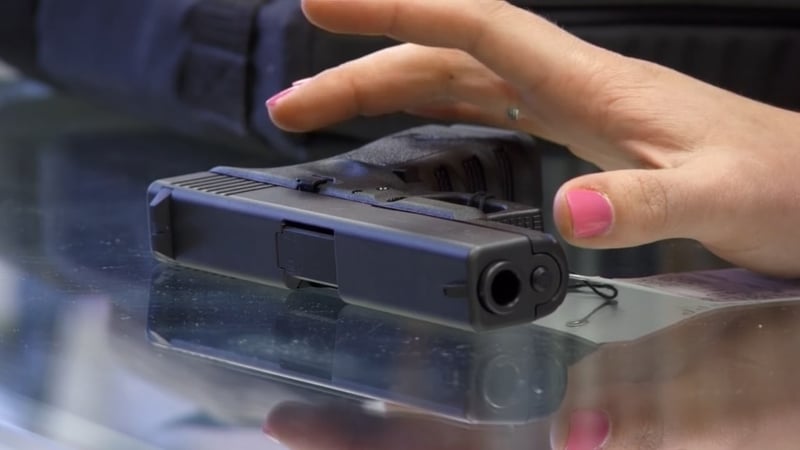 File image
SALEM, OR (KPTV) -
The Oregon Department of Justice wants to make it easier for Oregonians to understand the state's new "Red Flag Law" concerning guns.
The law, also called the Extreme Risk Protection Order Law, allows a judge to order weapons be taken from people who are deemed at-risk to themselves or others.
Oregon is one of only five states in the nation to have this type of law.
As part of National Crime Victims' Rights week, the DOJ released information Friday on how the law works, who can request an order and how to start the process.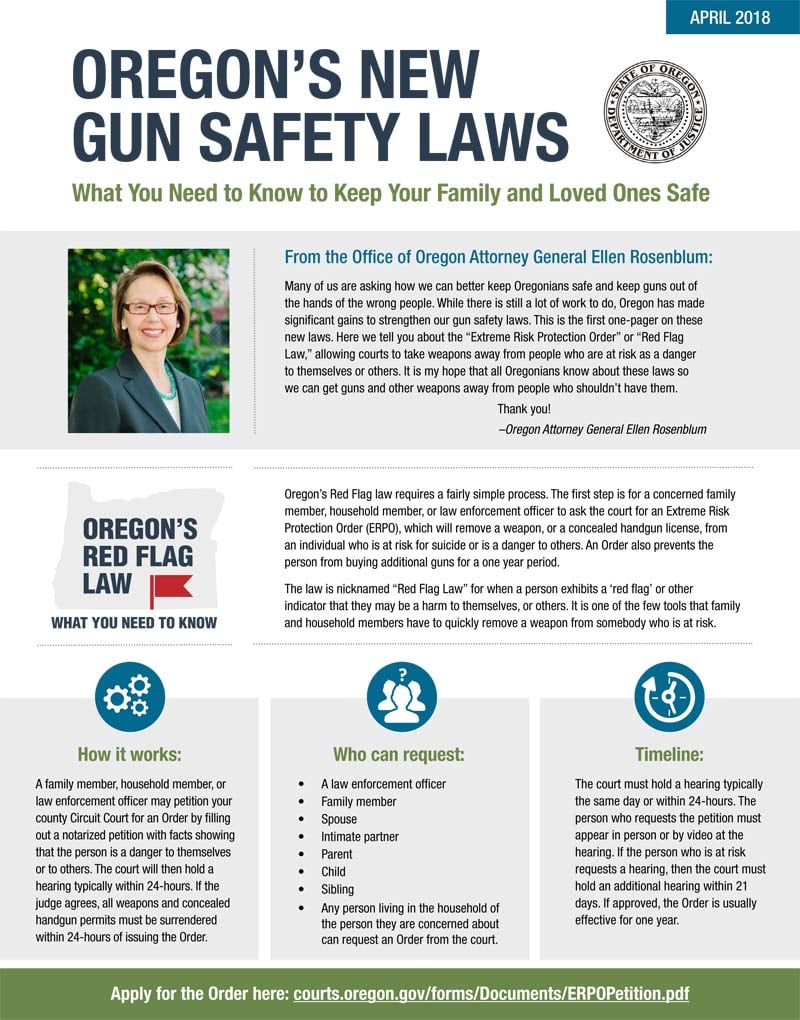 For more, go to doj.state.or.us.
"Oregon's 'Red Flag Law' is one of the few tools we have to reasonably quickly remove a gun or weapon from somebody who is at risk. When we realized that not that many Oregonians seem to realize this law is an option, we decided to create a resource for Oregonians that was simple and easy to understand," said Attorney General Ellen Rosenblum. "This law is not complicated, but its effects could be significant. I hope that by making people aware of the law and breaking down the steps involved in the 'Red Flag Law' process, we are able to help save lives."
Copyright 2018 KPTV-KPDX Broadcasting Corporation. All rights reserved.