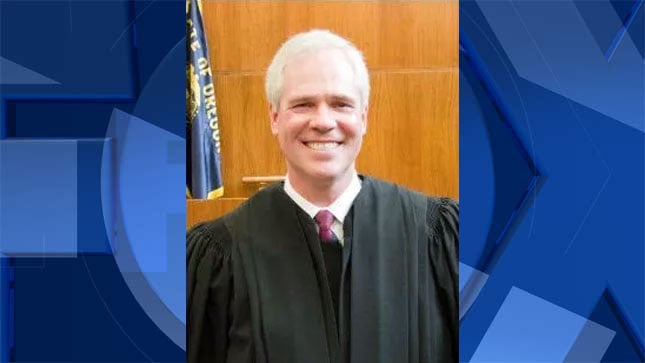 Judge Vance Day (file)
SALEM, OR (AP) -
SALEM, Ore. (AP) - The trial for suspended Oregon judge Vance Day, who rose to national prominence after refusing to marry gay couples, and was later indicted on separate criminal charges, has been postponed.
The Statesman Journal reports that Marion County judge Julie Frantz on Monday granted a motion to move the trial from Day's home county, where he faces charges of giving guns to a felon.
Day's attorneys requested the change citing concerns over fairness after media coverage of Day's case and his marriage stance. Prosecutors had resisted the motion, writing in court documents Day had actively sought media attention. Frantz waited until jury selection began to gauge bias in the jury pool.
In 2015, Judge Day admitted instructing his staff to direct gay couples to other judges because he did not want to perform same-sex marriages due to his religious beliefs.
One hundred jurors were scheduled to arrive for a 14-day trial beginning Tuesday. A new date has not been set.
Copyright 2018 KPTV-KPDX Broadcasting Corporation & The Associated Press. All rights reserved. This material may not be published, broadcast, rewritten or redistributed.