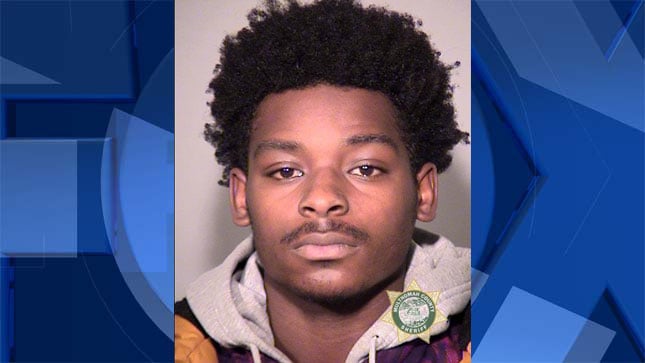 Photo provided by the Portland Police Bureau
PORTLAND, OR (KPTV) -
Portland police Wednesday arrested a 21-year-old man accused of shooting at a TriMet bus passenger in northeast Portland earlier this month.
Jacauree Walker missed and ran away before officers arrived at the transit station in the 1500 block of 82nd Avenue.
Officers on scene April 7 say they spoke with several witnesses as well as the passenger Walker tried to shoot.
The bureau says Walker and the passenger got into an argument while they were riding the bus. When the bus arrived at the 82nd Avenue station, both Walker and the passenger exited.
Officers reviewed surveillance footage from TriMet cameras and say Walker tried to shoot the passenger with a handgun while they were both still at the station.
Walker was booked into the Multnomah County Jail and faces charges including attempted murder and unlawful possession of a firearm.
Anyone with additional information about this case is asked to contact Detective Arjay Dran at 503-823-0483 or arjay.dran@portlandoregon.gov.
Copyright 2018 KPTV-KPDX Broadcasting Corporation. All rights reserved.