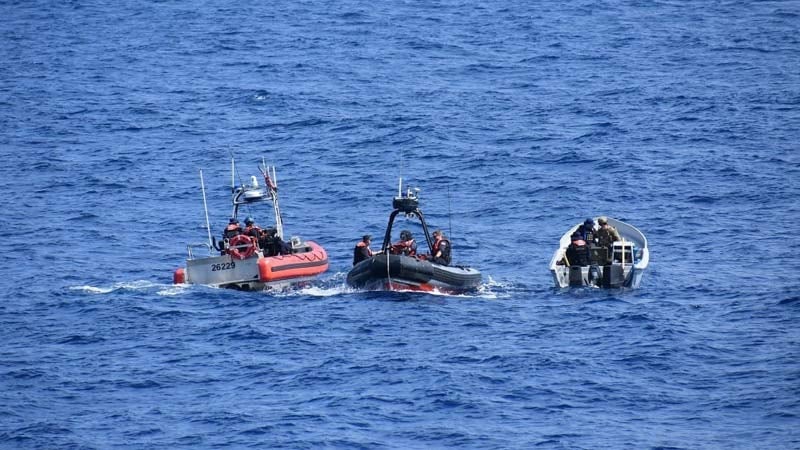 Photo: US Coast Guard
ASTORIA, OR (KPTV) -
A U.S. Coast Guard crew from Astoria seized more than 13,000 pounds of cocaine as part of a 60-day mission in the eastern Pacific Ocean.
The U.S. Coast Guard cutter Steadfast is returning to its homeport in Astoria on Friday evening.
The Steadfast patrolled international waters off the coasts of Mexico and Central America. Boarding teams intercepted and stopped eight separate vessels suspected of smuggling illicit drugs.
Those eight incidents resulted in the seizure of 13,123 pounds of cocaine worth more than $200 million wholesale, according to the Coast Guard.
The 210-foot cutter deployed in support of the Joint Interagency Task Force South with the primary mission of detecting illegal drug traffickers.
While deployed, Steadfast's crew also performed a variety of missions including counter-terrorism training, foreign engagements, humanitarian aid and search-and-rescue operations.
The crew sailed more than 13,000 nautical miles during the mission. The Steadfast has been based in Astoria since 1994.
Back in January, the Steadfast crew completed a 50-day mission that resulted in the seizure of 12,000 pounds of cocaine.
Copyright 2018 KPTV-KPDX Broadcasting Corporation. All rights reserved.