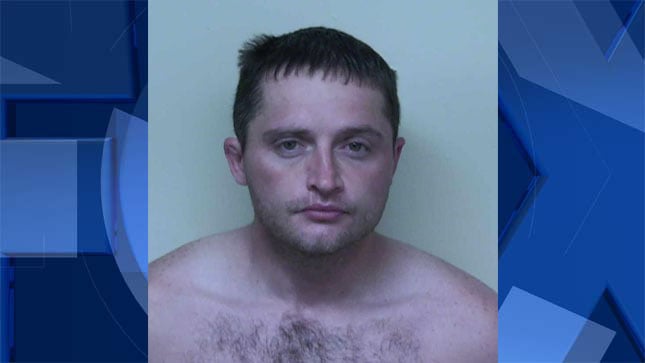 Photo provided by Prineville Police Dept.
PRINEVILLE, OR (KPTV) -
Prineville police arrested a man they say broke into a woman's house and got into bed with her.
Officers say the suspect, later identified as 30-year-old Kevin Hurley, may have been under the influence of a drug when he kicked open the woman's front door Friday.
After breaking through the front entrance, Hurley went into the woman's bedroom and climbed on top of the bed while she was sleeping in it.
The woman, who had been "sleeping in the sanctuary of her secured home", called officers and said she had no idea who Hurley was.
Hurley caused damage to a second interior door before running out of the home, the department says.
Officers found Hurley outside the home and arrested him. After he was handcuffed, he attempted to run away again, but only made it a few steps.
Police do not believe the suspect broke into any other homes in the area.
Hurley faces charges and was booked into the Crook County Jail. The department did not release any additional information.
Copyright 2018 KPTV-KPDX Broadcasting Corporation. All rights reserved.