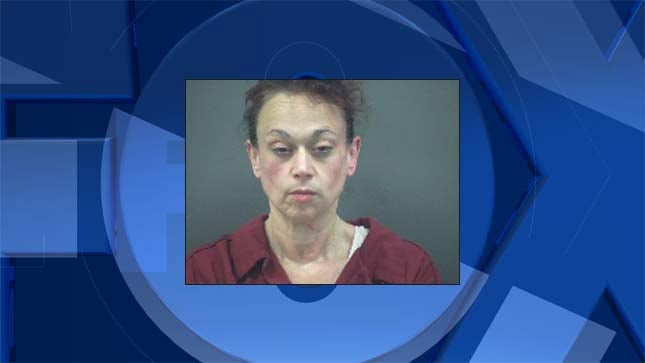 Jeamilette Myrtha Legare-Morales, jail booking photo
Lincoln County, OR (KPTV) -
A woman wanted on methamphetamine charges was arrested carrying multiple baggies of meth during a traffic stop in Lincoln County, according to deputies.
A deputy stopped a car on Highway 229 last week and contacted 49-year-old Jeamilette Myrtha Legare-Morales of North Bend.
Lagare-Morales was taken into custody on two outstanding failure to appear warrants out of Douglas County. One warrant was for possession of meth, while the other was for theft, criminal mischief and possession of meth.
Lagare-Morales was taken to the Lincoln County Jail. During a search, deputies said a baggie of suspected meth and a pipe was found in her waistline. During a follow-up search, more baggies of suspected meth were found, along with another pipe, in her bra and underwear.
Lagare-Morales was arrested on an additional charge of possession of meth. She remained in the Lincoln County Jail on Tuesday with bail set at $50,000.
Copyright 2018 KPTV-KPDX Broadcasting Corporation. All rights reserved.