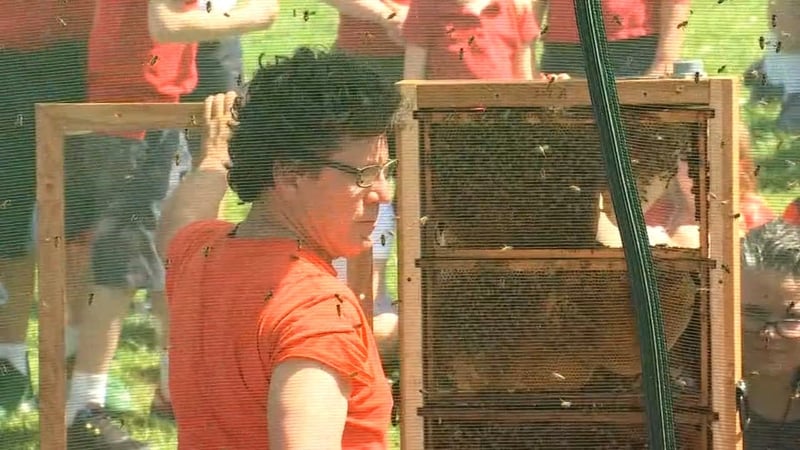 Image: KPTV
PORTLAND, OR (KPTV) -
Students at one southwest Portland are getting an up-close education about bees.
An observation hive was installed in the library at St. John Fisher School on Wednesday.
Brian Lacy of Urban Bees & Gardens opened the hive and moved the bees into a clear box, so students can seem them at work.
The students are excited to have this opportunity.
"I think it's really cool. It's cool to see the kids all excited, and even though I'm moving out next year, it will be a good learning experience for everyone," said eighth-grader Josie Balish.
The students will learn about the needs of bees, their connection to food security and their effect on the overall well-being of the environment.
The bees are able to come and go through a tunnel in the wall.
Copyright 2018 KPTV-KPDX Broadcasting Corporation. All rights reserved.