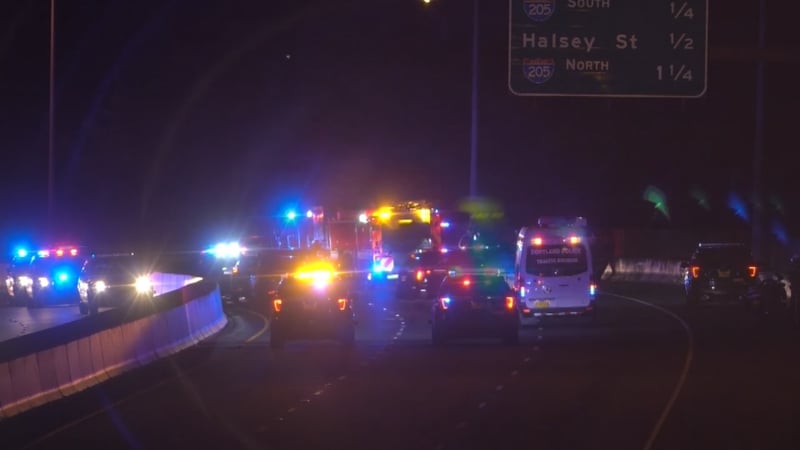 Image: KPTV
PORTLAND, OR (KPTV) -
Police have identified a hit-and-run suspect who was killed after driving the wrong way on Interstate 84 in Portland.
Investigators said 59-year-old Christopher Gene Cannard first crashed into another car near Northeast 99th Avenue and Glisan Street at 11:35 p.m. April 19.
He left the scene and ended up going the wrong way on eastbound I-I-84 with a Portland police officer pursuing him.
Cannard crashed into an eastbound Toyota Prius near 82nd Avenue. Cannard was pronounced dead at the scene.
The driver of the Prius was taken to the hospital with injuries described as non-life threatening.
The driver in the initial crash was not seriously hurt, according to police.
Police said Thursday that the deadly crash and circumstances leading to it remain under investigation. Police confirmed Officer Alfonso Valadez was involved in chasing the suspect.
"As part of the review of this case, an After Action Report will be completed and reviewed to determine adherence to policy. The Portland Police Bureau's Professional Standards Division will also complete a review and investigation of the police actions involved in this incident," according to the bureau.
Copyright 2018 KPTV-KPDX Broadcasting Corporation. All rights reserved.