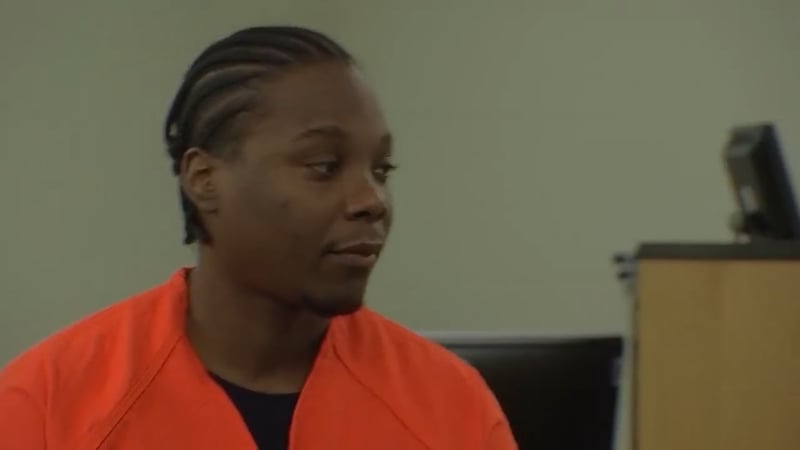 Arkangel D. Howard in court Monday. (KPTV
VANCOUVER, WA (KPTV) -
A Portland man was sentenced to 63 years in prison for murdering two people in Vancouver.
Arkangel D. Howard, 32, was arrested in March 2017 for the shooting deaths of two men.
Investigators said he shot and killed Allen Collins, 37, and Jason Benton, 42, the evening of March 19, 2017 outside an apartment complex on the 1500 block of Northeast 140th Avenue in Vancouver.
A motive for the killings was not released.
The U.S. Marshals Service, with the assistance of the Portland Police Bureau's Special Emergency Reaction Team and Crisis Negotiation Team, caught Howard on March 30, 2017 in north Portland's Portsmouth neighborhood.
Howard was convicted on two counts of first-degree murder and unlawful possession of a firearm last month. He was sentenced Monday to 63 years and four months in prison.
Copyright 2018 KPTV-KPDX Broadcasting Corporation. All rights reserved.