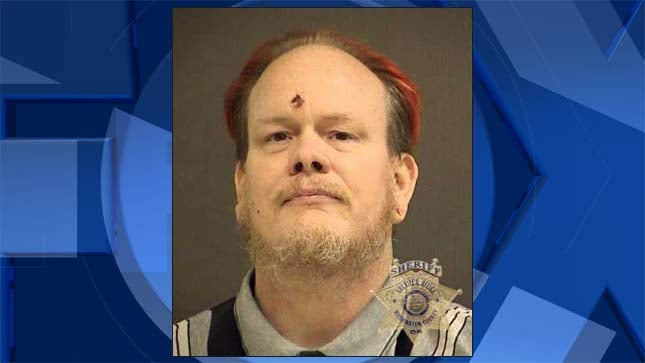 Daniel McNamara, jail booking photo
BEAVERTON, OR (KPTV) -
Police have identified the 43-year-old attempted murder suspect who was hospitalized after an officer-involved shooting in Beaverton.
Daniel McNamara was booked into the Washington County Jail on Tuesday on charges of attempted murder and unlawful use of a weapon. He had been in the hospital since April 25.
Police said McNamara was involved in a standoff with police for more than two hours near Southeast Farmington Road between Murray Boulevard and 150th Place.
Officers said McNamara was in a parked truck with a gun and had made suicidal threats over text messages.
Nearby schools were put in lockout as a precaution as the situation unfolded.
Investigators said McNamara eventually shot at officers, who returned fire. McNamara was taken to the hospital, and no officers were injured.
The officers and deputies involved in the shooting were also identified Tuesday. They are all members of the Washington County Tactical Negotiations Team, which is supervised by the Washington County Sheriff's Office.
Officers Justin Hubbenette and David Hawley are with the Hillsboro Police Department. Corporal Cade Edwards and Deputy Earl Brown are with the Washington County Sheriff's Office. They were all placed on administrative leave, which is standard procedure following an officer-involved shooting.
A motive for McNamara firing shots has not been released. Friends said McNamara is a military veteran who had been seeking help. The shooting took place near a Salvation Army Veterans and Family Center.
Copyright 2018 KPTV-KPDX Broadcasting Corporation. All rights reserved.