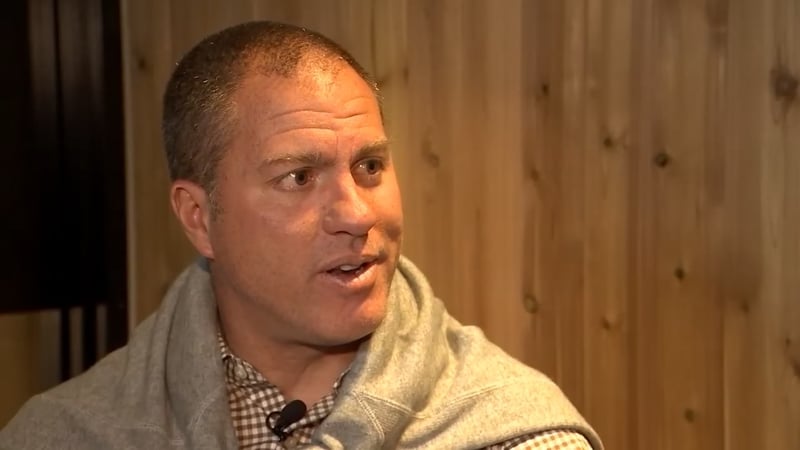 Giovanni Savarese. KPTV photo.
PORTLAND, OR (KPTV) -
The Portland Timbers' new head coach, Giovanni Savarese, has big news – but it's not really related to soccer.
Savarese, a first-year manager on the team, became a United States citizen Monday.
Savarese said he first came to the U.S. when he was 18 years old. He came from Caracas, Venezuela, and attended college on a full scholarship.
"I didn't think that I needed anyway to feel what I feel for this country," Savarese said. "But I decided to do it, and this has been an opportunity."
The 46-year-old soccer coach gained his citizenship while visiting family in New York.
He said he studied the 100 possible questions on his flight and nailed the first five out of five.
"I respect this country, it's given me so much," Savarese said. "I feel very, very much American."
The Timbers just had a week off after winning two games in a row. The team plays against San Jose in California Saturday at 7:30 p.m.
Copyright 2018 KPTV-KPDX Broadcasting Corporation. All rights reserved.