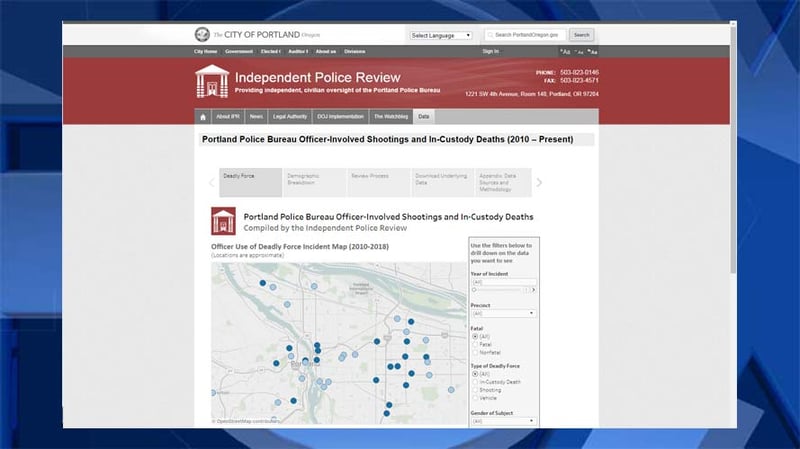 Image: Independent Police Review/portlandoregon.gov.
PORTLAND, OR (KPTV) -
Independent Police Review, the city auditor's civilian oversight agency of the Portland Police Bureau, has released an online 'interactive dashboard' with details on officer-involved shootings and in-custody deaths.
The new site provides information on incidents from 2010 through 2018.
Independent Police Review stated the site is meant to "provide a mechanism for quickly assessing trends in the use of deadly force, increase the public's access to information, and promote government accountability."
The dashboard includes information including overall trends, locations, demographics and results of investigations by the Police Review Board and grand juries, when applicable.
All the data provided on the site is public record and sourced primarily from the police bureau. Additional information was gathered from outside reviews of closed investigations and media sources, according to Independent Police Review.
The dashboard will be updated as incidents occur in the future.
For more information, go to portlandoregon.gov.
Copyright 2018 KPTV-KPDX Broadcasting Corporation. All rights reserved.