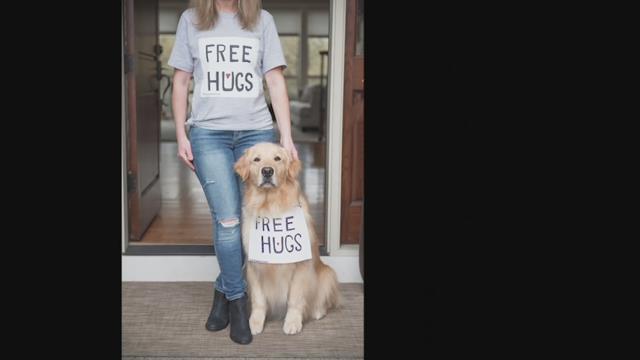 PORTLAND, OR (KPTV) -
Scout, Portland's Instafamous Golden Retriever, has more than 130,000 fans following his every hug. Scout's human, Melissa Heinonen, says their mission is to "make the world a better place one hug at a time" – and they're truly living that mission. Scout doesn't just give hugs. He has an Etsy store with stickers, shirts, mugs and more, and a portion of the proceeds is donated to Golden Bond Rescue of Oregon.
Want to meet Scout this weekend? In celebration of Global Free Hugs day, Scout will be giving out free hugs on Saturday at Skidmore Fountain in downtown Portland. Scout and his human, Melissa Heinonen, will be there from 11am – 1pm. Melissa says if you can't make the event and ever need a free hug, just reach out! She tells MORE's Molly Riehl, "Need hugs? Call Scout!"
To follow along on Scout's hug-giving journey: https://www.instagram.com/scoutgoldenretriever/
For more information on Golden Bond Rescue of Oregon: https://goldenbondrescue.com/
To buy Scout swag and support Golden Bond Rescue of Oregon: https://www.etsy.com/shop/Scouthugs
Copyright 2018 KPTV-KPDX Broadcasting Corporation. All rights reserved.