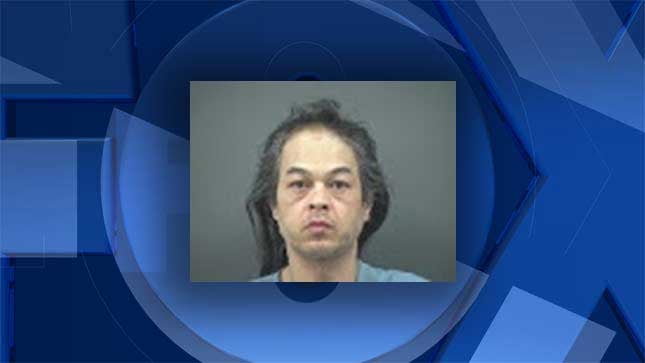 Kim Nye, booking photo. Courtesy Lincoln Co. Sheriff's Office.
DEPOE BAY, OR (KPTV) -
Deputies detained a man at gunpoint and then arrested him Thursday after responding to reports of a suspect standing outside a store with a gun, possibly preparing to rob it, the Lincoln County Sheriff's Office says.
Witnesses told authorities they saw the man, later identified as 49-year-old Kim Nye, of Newport, cover his head and face while displaying the gun outside the store near Highway 101.
Nye then walked away from the store and toward the highway, cutting through traffic from east to west and then abruptly changing course and returning to his original location, creating a traffic hazard, witnesses told deputies.
Law enforcement found Nye on the west side of Highway 101 near Northwest Sunset Street and report that he was carrying a black BB handgun.
Deputies detained and then arrested Nye and lodged him in Lincoln County Jail. He is facing charges of disorderly conduct, the sheriff's office said.
No injuries were reported during the arrest.
Highway 101 was briefly closed while deputies with the sheriff's office and Oregon State Police responded.
Copyright 2018 KPTV-KPDX Broadcasting Corporation. All rights reserved.