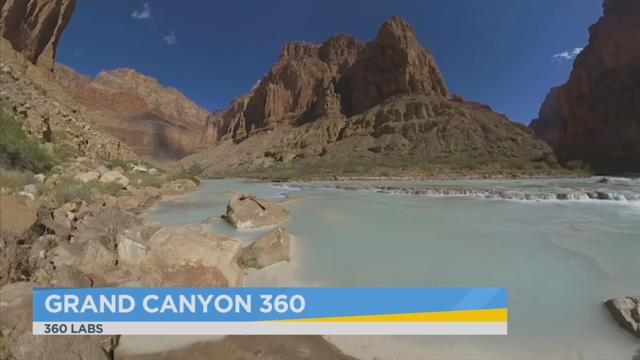 Image KPTV
360 Labs is a virtual reality video production company in Portland. After more than three years in the making, the company's first documentary is finished and ready for the public to view. The 16 minute Grand Canyon VR documentary called "as it is," is available to view online, but you can attend a free screening party this Wednesday at Opal 28 in Northeast Portland. Attendees can register for the event at the link below. High-tech VR headsets will be provided.
https://www.eventbrite.com/e/grand-canyon-vr-documentary-screening-party-with-360-labs-tickets-44857407714?ref=enivtefor001&invite=MTQyNzgxOTUvU3RlcGhhbmllLktyYWxldmljaEBrcHR2LmNvbS8w&utm_source=eb_email&utm_medium=email&utm_campaign=inviteformalv2&utm_term=attend
Grand Canyon VR Documentary Screening Party with 360 Labs
After more than 3 years in the making, our first documentary is finally finished! We invite you to join 360 Labs for a night of celebration and screening of "as it is," A Grand Canyon VR Documentary. The film drops you into the heart of the Grand Canyon, America's most iconic landscape. You'll run its biggest rapids, explore its slot canyons, and learn about the people fighting to protect a place held sacred for millennia. If you haven't had a chance to see the 16 minute VR film in its entirety, you can see it in stunning 6k resolution in one of the best quality VR headsets available for 360 videos. Our partners, Vertex Wireless, have offered up their incredible ezVR solution - allowing us to screen an audience of 20 viewers at a time, simultaneously.
Copyright 2018 KPTV-KPDX Broadcasting Corporation. All rights reserved.