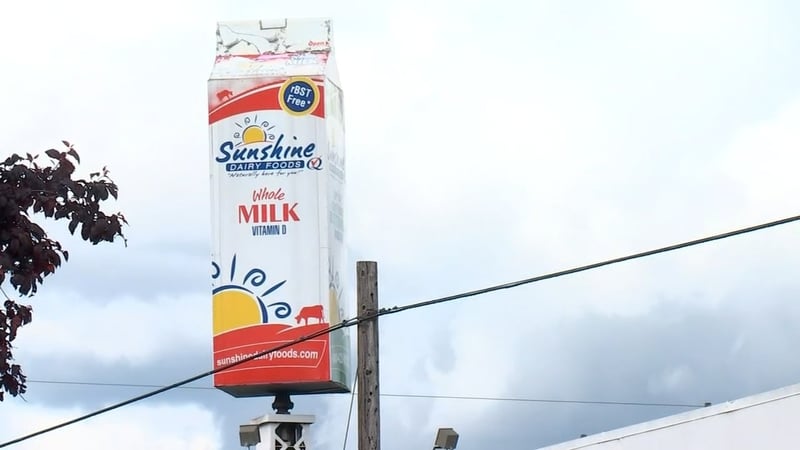 Sunshine Dairy (Image: KPTV)
PORTLAND, OR (KPTV) -
A major dairy brand in Portland is filing for bankruptcy.
Sunshine Dairy announced Wednesday that the company was filing for protection from creditors under Chapter 11 of the U.S. bankruptcy code.
The dairy company has been manufacturing and delivering dairy products in the Portland area for more than 85 years.
Now, they have reached an agreement with a Portland dairy business competitor, Alpenrose Dairy.
Alpenrose will purchase and take on sales and distribution from Sunshine's longstanding Northeast 21st Avenue plant. As part of the transition, Alpenrose plans to hire some of the current employees from that facility.
"Given the vast changes currently going on with the consolidation of dairies across the country and the reduction of family owned dairies, we feel this restructuring will enable us to provide for the future benefit of the employees, customers and suppliers. And will allow us to provide even greater products and services in the community," says Michael Anderson, president and CEO of Sunshine Dairy.
Sunshine's second plant is profitable, according to the company, and remaining operations will be restructured to focus on that plant following the bankruptcy process.
Copyright 2018 KPTV-KPDX Broadcasting Corporation. All rights reserved.